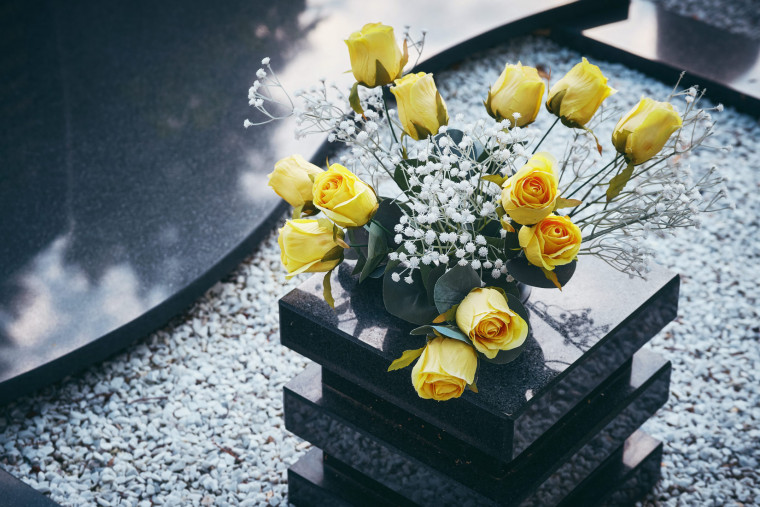 Cemetery funerals take place in accordance with a predetermined funeral ceremonial, which needs to be observed by both service providers and funeral attendees.
Funeral Ceremonial
On the day of the funeral, the deceased is placed in a chapel of rest at 07:00. Floral tributes and candles brought by the funeral attendees are placed on tribute stands. The bereaved are welcome to stay in the chapel of rest for as long as they like until the scheduled start of the funeral. It is customary for the closest relatives to be in the chapel for at least two hours before the funeral.
At an agreed hour, the funeral home staff comes to the chapel of rest to take out first all the floral tributes and then also the deceased. If a representative of a religious community is also present at the funeral, they wait in front of the chapel together with the bereaved for the funeral ceremony to begin.
A funeral procession is formed and moves to a funeral ceremony spot to the accompaniment of music played through loudspeakers. At the funeral ceremony spot, speakers deliver eulogies, funeral singing takes place and representatives of religious communities lead prayer. After the ceremony, the attendees make their way to the grave in procession to the accompaniment of music. The order of the funeral procession consists of the Slovenian flag at the front, followed by a cart with floral tributes, the deceased and the bereaved.
When the funeral procession gets to the grave site, the deceased is laid in the grave. If this is part of the ceremony, funeral singers sing a song. It is customary for each funeral attendee to walk past the open grave and place a flower or flower petals in it grave. With this, funeral ceremony comes to a close.