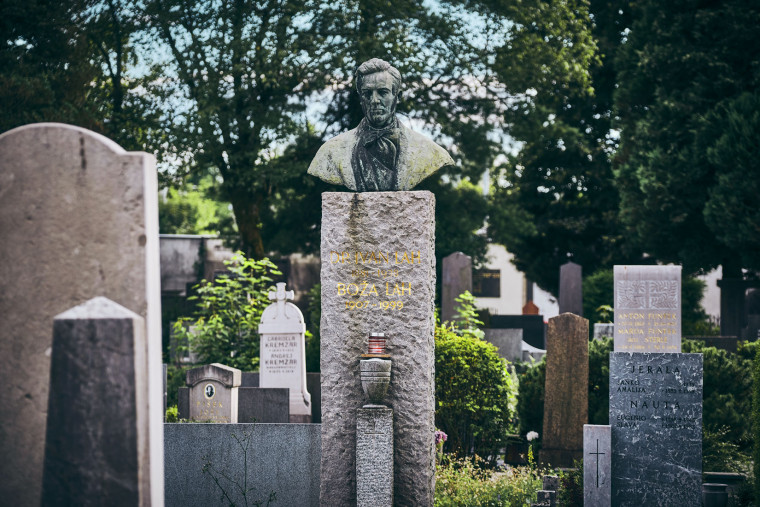 You can tour all our cemeteries virtually from the comfort of your home. All the virtual tours are of excellent quality and will definitely be of interest to students, professionals and other curious minds alike.
TOUR THE CEMETERIES AND GRAVES OF PUBLIC FIGURES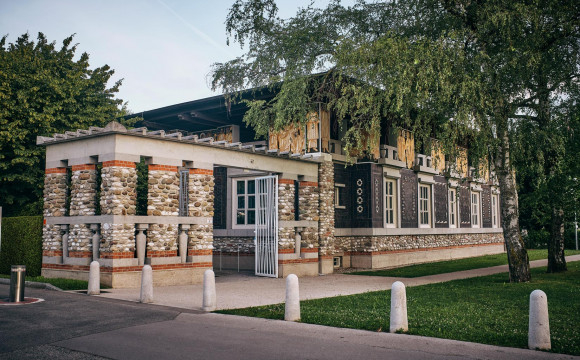 You can view the virtual tours on all devices, including mobile ones, however, they are most interesting on larger screens as it will seem you are right there due to the outstanding visualisation quality.
If your smartphone has a built-in gyroscope, you can also use the option that allows the 360° view to automatically follow the user's movement/rotation according to the cardinal directions. During a virtual tour of our cemeteries, you will feel as if you are right there, in the middle of the cemetery, thanks to the superior image quality.
The Žale Cemetery includes the graves of a number of deceased people who have been laid to rest here – you can look for these graves according to their location on one of the interactive maps, or you can select one from the alphabetical list. The list is divided into four thematic sections: 'General', 'Poets and Writers', 'Actors and Actresses' and 'War Graves'. There are a total of over 100 information points with an additional description of the grave or the deceased.
Find the graves of public figures
Plečnik's Žale – All Saints' Garden can also be viewed as part of a new VR tour by means of a smartphone and a VR headset. A virtual tour of the interior of the chapels of rest is also available.
The visualisation of the company ŽALE, d.o.o., which was first featured on our website back in 2005, is the first virtual tour of the cultural heritage of cemeteries, not only in Europe, but worldwide. On the occasion of the 2015 Heritage Days of European Cemeteries, organised under the auspices of the Association of Significant Cemeteries in Europe (ASCE), we upgraded the visualisation of cemeteries within the City of Ljubljana and the virtual tours, thus making it even easier for visitors to get to know them.
In virtual reality, enabled by interactive 360° spatial photography, users can interactively control the view of the documented location on their computer screen. Owing to the use of a very high-resolution photo-sampling method, visualisation allows for an interactive view that makes you feel as if you were right there.
VIRTUAL MUSEUM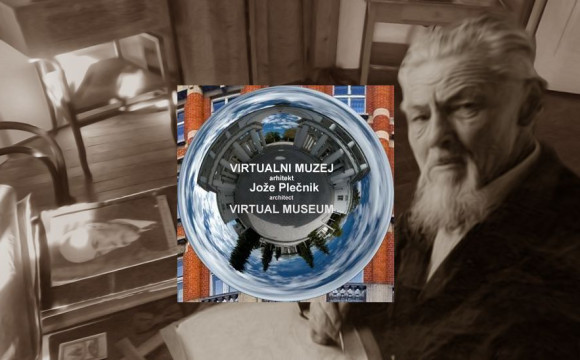 The Jože Plečnik Virtual Museum goes back to 1993 as a subchapter of the virtual museum 'Ljubljana as an Open-Air Museum – City View' and is one of the first online virtual museums.