Dos and Don'ts of Cemetery Conduct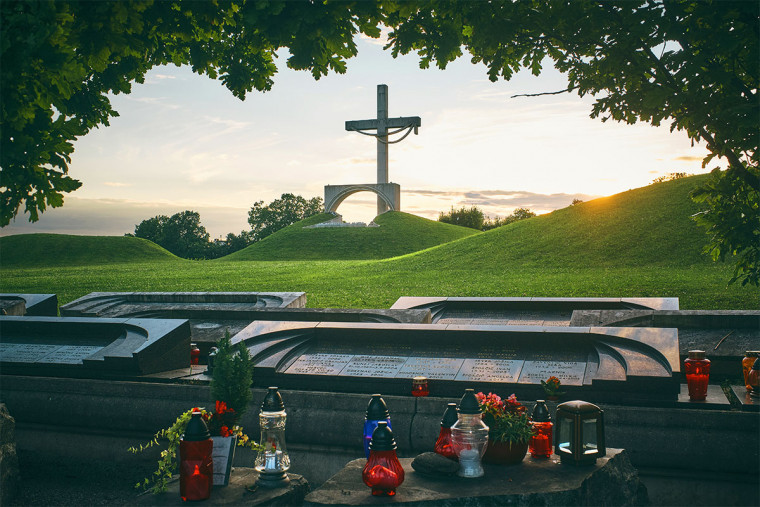 By following a few simple rules, we will all be able to use the cemeteries and preserve them as an important cultural heritage site. While doing so and tending the graves, we will also make sure that Ljubljana's groundwater remains intact.
CEMETERY ETIQUETTE
Cemeteries are a special place where we must behave with utmost respect for all those whose final resting place they are. Read the 10 rules of cemetery conduct, which include the limitations on grave maintenance and tending.
CEMETERY SECURITY
At the Žale cemetery, 24-hour security is provided year round and regular security guard patrols take place in all other cemeteries. Security services make sure we can all use cemeteries safely and that we all follow the rules.
PERSONAL DATA PROTECTION
The deceased have the right to personal data protection too. Check what information about the deceased can be provided and how we can help you find a particular grave.
PROTECTION OF CULTURAL HERITAGE
All cemeteries are protected as cultural monuments. Parts of the Žale Cemetery are cultural monuments of local significance, and parts of the Žale, Vič and Štepanja vas cemeteries are cultural monuments of national significance. The whole of Plečnik's Žale cemetery is a cultural monument of national significance, has been named a European Heritage Label site based on an intergovernmental initiative and is in the process of being inscribed on the UNESCO World Heritage List. For these reasons, we must all respect certain rules and do our best to make sure the cemeteries are protected and preserved.