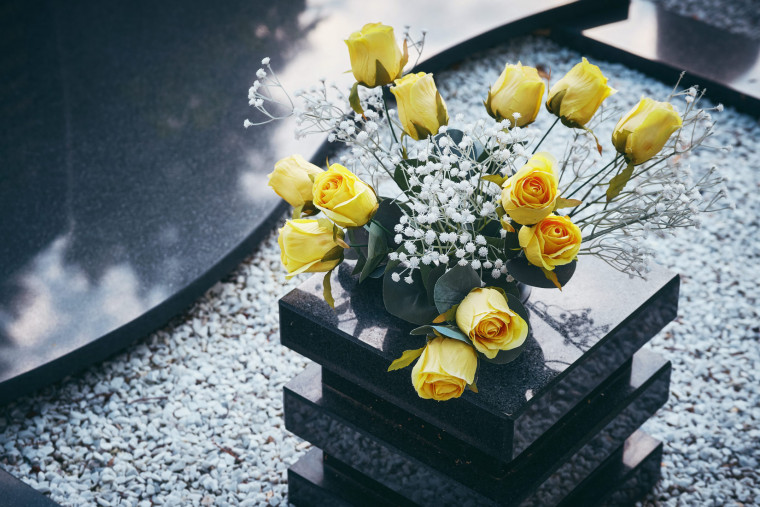 To make sure cemeteries are used in a proper and friendly way, we have prepared ten rules to follow.
The rules of cemetery conduct apply to everyone, regardless of whether they are cemetery visitors, grave leaseholders or cemetery managers and caretakers. The dos and don'ts are based on official documents such as the Cemeteries and Burials Ordinance of the City of Ljubljana and the ministerial Decree on Water Protection Areas. The Žale Cemetery is, however, also obliged to comply with the Code of Ethics for Funeral and Cemetery Services.
10 DOS AND DON'TS OF CEMETERY CONDUCT
All cemetery visitors and service providers must behave appropriately and with respect for the deceased. They must not appropriate anything from other graves, the cemetery facilities and equipment or cause any damage.
All cemetery visitors and service providers are obliged to show a respectful attitude towards funeral attendees. Funerals take precedence over all other cemetery works and activities. If a funeral is taking place nearby, work must be temporarily suspended. If you meet a funeral procession, you must respectfully retreat.
Cemetery visits and funeral visitation in chapels of rest are only allowed during the cemetery's opening hours.
Dogs and other animals are not allowed on the cemetery grounds. The only exceptions are assistance dogs (such as guide dogs for the blind and partially sighted), police dogs and rescue-team dogs.
No bicycle riding or vehicle driving is allowed on the cemetery grounds, except when the consent has been given by the cemetery manager. The exceptions include emergency vehicles and police cars.
The cemetery manager's consent is required for any stonemasonry, metal-turning, metal-printing and other similar work. Such work may not be carried out outside of the cemetery's opening hours, in the vicinity (50 m) from a grave and the funeral ceremony, on Sundays and public holidays, and between 28 October and 5 November. The cemetery manager must also be notified of any other work, such as headstone-letter engraving and painting, the cleaning of monuments and other tombstones, and gardening services. The area where work was carried out must be cleaned immediately after completion; if the individual responsible for the work fails to do so, the cemetery manager will take care of it at the expense of the individual in question.
When it comes to any work carried out on the cemetery grounds, it is necessary to ensure the protection of the cemetery's ambient and architectural integrity, as well as the artistic, cultural and historical significance of individual graves.
Grave leaseholders must make sure their respective graves, including the plants and gravestones, as well as the spaces between their own and adjacent graves are kept tidy. As some cemeteries are located in water protection areas, they are also subject to restrictions on the use of plant protection products and fertilisers.
Cemeteries are protected also in terms of horticulture. The cemetery manager's consent is therefore required to fell, saw, prune or remove any trees or to plant trees and shrubs that grow more than a metre and a half in height.
Waste must be separated and disposed of in suitable dumpster bins according to the dumpster-bin labels.
Grave candles: red dumpsters
Biodegradable waste: green dumpsters
Others types of waste / plastic waste: yellow dumpsters
Soil, sand, stonemasonry waste and large-sized green waste: 7-m3 metal dumpsters or another space designated by the cemetery manager.